Predictive Innovation: Core Skills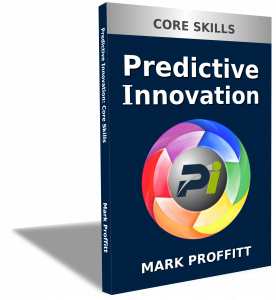 Predictive Innovation
®
Core Skills is the most affordable lowest risk way to start getting ahead and staying ahead. Test using Predictive Innovation
®
on your own before attending training or getting consulting.
Learn this revolutionary approach to innovation and thinking in general completely at your own pace. The book is designed to give you all the key parts of this structured model of viewing the world. Learn the way of thinking that lets you see what customers will want, in advance, and how to most profitably make it using readily available resources.
The concepts in this book are proven by 25 years of scientific research and experience with the most innovative people and companies in the world. When all other things are equal, projects using Predictive Innovation® techniques have 95 times more profit than those of traditional methods with half the risk. If you're serious, you can literally add $ millions to your bottom line.
Predictive Innovation®: Core Skills covers all of the parts needed to start applying Predictive Innovation®:
You will find solutions to seemingly impossible problems
You will create higher value products & services in less time
Expand your markets
Reduce operating your costs
Who's reading it?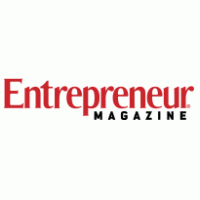 Amy Cosper, Editor of Entrepreneur Magazine says:
@MarkProffitt @springarboru i thought it was fascinating.

— Amy Cosper (@AmyCCosper) January 20, 2016
Kebab Turki Baba Rafi founder Hendy Setiono getting autograph #PredictiveInnovation #Indonesia #entrepreneur pic.twitter.com/gN8iKSmygN

— Mark Proffitt (@MarkProffitt) January 29, 2015
Core Skills is an information packed practical how-to manual that doesn't ignore important theory.
No fluff, its serious science written in clear & easy to read language so it is accessible to everyone including non-native English speakers.
Each of the 23 chapters covers a powerful tool that you could build a career on.
Step-by-step instructions guide you through applying powerful skills.
Every time you read it you will learn something new. It contains:
125 photos and graphics
over 100 examples on a wide range of topics
7 challenging exercises
PDF eBook download with text-to-speech enabled. Install on any device.





1 year Instant access to online book. Complete with instant updates & revisions.

Membership in the Predictive Innovation Slack community.


7 Interactive Quizzes


Templates & wall charts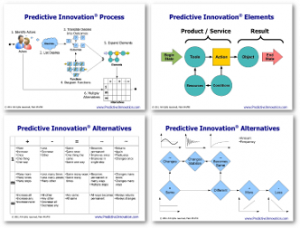 | Included | eBook only | Core Skills Membership |
| --- | --- | --- |
| PDF eBook download with text-to-speech enabled. Install on any device. | ✔ | ✔ |
| 1 year Instant access to online book. Complete with instant updates & revisions. | | ✔ |
| Membership in the Predictive Innovation Slack community. | | ✔ |
| 7 Interactive Quizzes | | ✔ |
| Templates & wall charts | | ✔ |
| Price | $30 | $795 |